About Her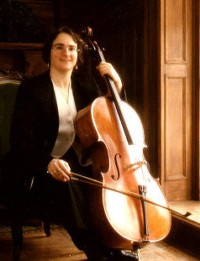 Originally from Kalamazoo, Elizabeth Start (aka Betsy) holds bachelor's degrees in mathematics and cello performance from Oberlin College and Conservatory, master's degrees in cello and theory/composition from Northern Illinois University, and a Ph.D. in composition from the University of Chicago.
Following the completion of her doctorate, she spent 10 years free-lancing as a professional cellist, composer and teacher in the Chicago area. She has taught cello, composition, music history and theory, music appreciation, acoustics, and basic mathematics at many institutions, including DePaul University, Columbia College, Concordia University, Elmhurst College, Kalamazoo College, Elgin Suzuki Talent Education, and the McHenry County Music Center.

As a performer, she has premiered over 100 works, and performed with many organizations in the Chicago area, and in Michigan. As a composer working in acoustic, electronic, and mixed media, she has had numerous commissions and over 300 performances of over 140 works in the U.S. and abroad. She is a member of the International Alliance of Women in Music, and performed in June 2000 at their annual concert at the National Museum of Women in the Arts in Washington, D.C.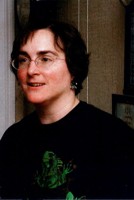 She returned to Kalamazoo in 2001. She is a section cellist with the Kalamazoo Symphony Orchestra and Executive Director of the Michigan Festival of Sacred Music. She continues her activities with the Elgin (IL) Symphony, Chicago Philharmonic (formerly known as Symphony II), and Chicago Composers' Consortium. Since 2011 she has served as Vice President-Secretary of the Kalamazoo Federation of Musicians, Local 228, American Federation of Musicians.